Interacting with the game is a critical part of the total player experience.
Main screen and button panel interactions are demanding applications and your touch solution
needs to stand up player expectation. Fanalooks offers durable, fast, smooth and accurate touch
without restrictions caused by a variety of design and glass widths. We also offers an universal controller
that provides customers with the design flexibility to work with a variety of touch technologies.
01
PCAP Touch
(Projected Capacitive Touch)
A method of sequentially measuring capacitance formed at intersections between axes by arranging electrodes
in both horizontal and vertical axes and detecting capacitance variations at specific points.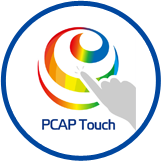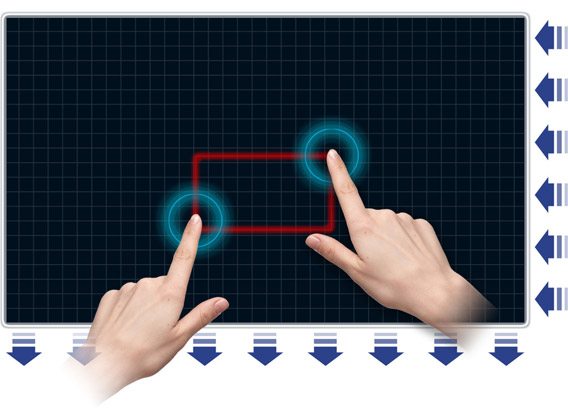 02
SCAP Touch
(Surface Capacitive Touch)
SCAP technology has ITO coating on the front, it sends and receives signals from four corners, and recognizes the touch by detecting changes in current generated when touching the screen.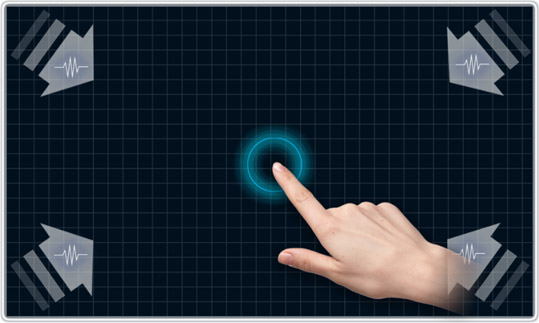 03
IR Touch
Detect a touch by calculating the position of an infrared region
after an infrared sensor creates a grid-patterned recognition region on the edge of a panel.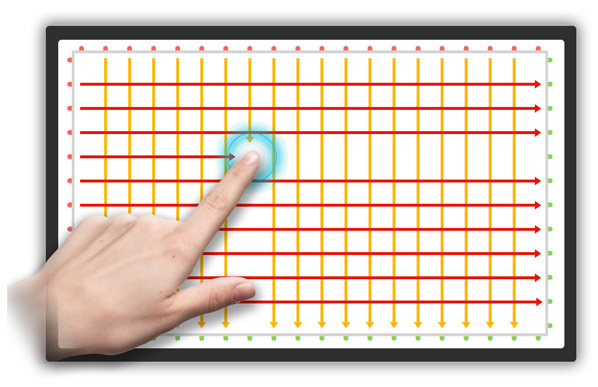 IR technology have small LEDs running both horizontally and vertically. When you touch the screen, you break the grid-like pattern of lights created by those LEDs, at which point the device calculates where the breakage occurred to render a touch.
04
Air Touch
Touch system recognized fingers when they are 5 to 25mm away from the screen.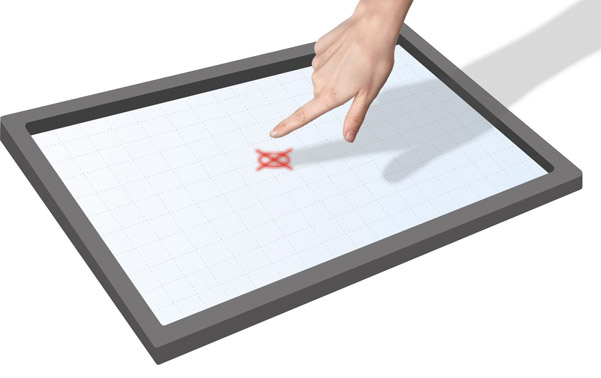 05
Space Touch
Touch system reacts when the finger points at the screen by 0~1.2m away from the screen.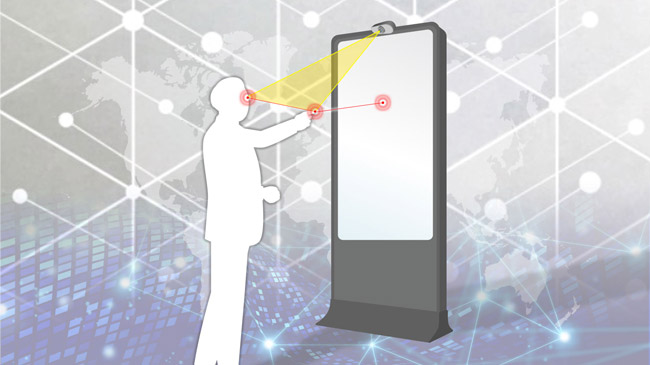 Virtual touch technology tracks the user's eyes and the point of finger simultaneously to calculate the accurate user's point in real time.
Although you have not actually made contact with the screen, the touch point is always consistent with the user's perception because the touch point is determined based on the user's point of view.